Indoor Meeting : Back from the Brink Project regenerating Rockingham Forrest
Tuesday 6 February 2018 From 1930hrs to 2130hrs
By Susannah O'Riordan who is the "Back from the Brink" Rockingham Forest Project Officer. This project, part of a nationwide project, aims to improve the woodlands for special species such as Barbastelle Bat, Adder, Willow Tit, Fly Orchid and the Concolorous moth, However, the headline species is the Chequered Skipper butterfly which became extinct in the East Midland around the mid 1970 and is now concentrated in limited areas in Scotland.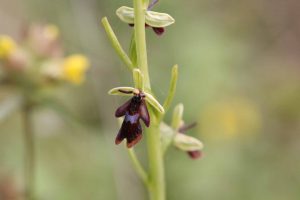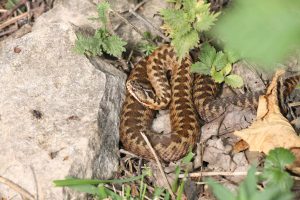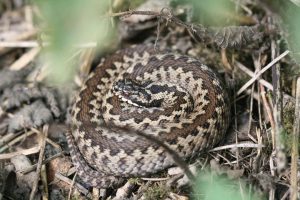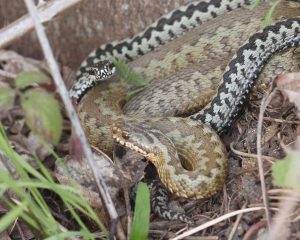 BACK FROM THE BRINK
There are workshops coming up. Details and booking details as follows
The workshops we have coming up are for training to help with bird surveys.  We're going to be looking at surveying for Willow Tits (Feb-Mar), Lesser spotted woodpeckers (Mar-Apr) and the other three target bird species from Apr-Jun.  Some birdwatching skills would be useful.  Training workshops will be for one day (running from 10.30am-3.30pm) and are running on two separate dates at different locations (people only need to attend one!).
Tuesday 23rd January (Top Lodge – Fineshade)
Thursday 8th February (Field Centre – Ring Haw Nature Reserve)
The workshop will introduce the project and the target bird species; Bird ID and their calls (depending on the level/knowledge of the group); habitats used by the different species (and how to identify these within the wood); survey methodology.  We'll be including a site visit as part of the day.  Workshops are free to attend and we'll provide refreshments, although people will need to bring a pack lunch with them.  If anyone is interested in booking on or would like more information they can contact me via email: soriordan@butterfly-conservation.org or by phone on 01780 444067.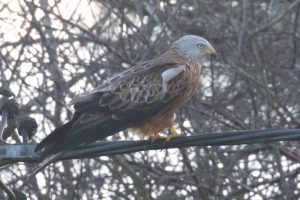 Posted on: 2nd December 2017 By Peter
Posted in: Meeting Reports