Indoor Meeting : Bees and Wasps
Tuesday 27 March 2018 From 1930hrs to 2130hrs
Many RNHS members will already know Steve Woodward and Helen Iken. Helen is the President of Loughborough Nats, and Steve does a lot of the work for their bulletin, and edits the Rutland and Leics Recorder. They are acknowledged experts on many insects, particularly bees and wasps. They spent some time in Rutland last year, surveying interesting wildlife sites.
This was an excellent evening of factual information to enable us to identify in some detail the Wasps and Bees that can be found in Rutland and Leicestershire.
If as Steve said you see two strange people looking intently at brick walls don't panic it will only be them on the lookout for new species to add to the list.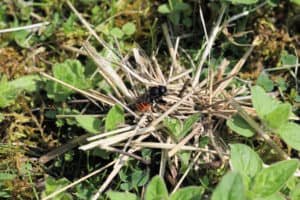 Posted on: 7th December 2017 By Peter
Posted in: Meeting Reports