Outdoor Meeting : Clipsham Park Wood
Sunday 27 August 2017 From 1030hrs to 1400hrs
Clipsham Park Wood – a joint meeting with the British Plant Gall Society
Roy Lemon of RNHS will lead this walk starting at Yew Tree Avenue, Clipsham, car park.
This was arguably the best days weather of the summer, temperatures of 26-27C, sunny and virtually windless.
A total of 16 people attended and this included 4 members of the BPGS. 
A total of 47 species of plant gall was recorded including 14 on Oak alone. Of these 10 were induced by gall wasps. Among those attending were 4 of the societies recorders and as a result other non gall species were noted including 3 species of Bush Cricket (Speckled, Dark and Roesel's), Meadow and Lesser Marsh Grasshopper, 
The BPGS members commented favourably on their welcome from the Society members.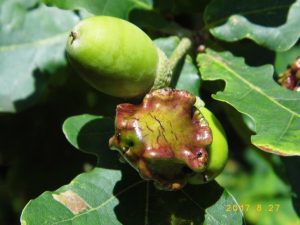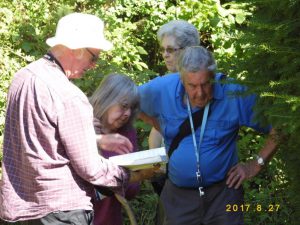 Posted on: 23rd January 2017 By Peter
Posted in: Meeting Reports