Outdoor Meeting : Seaton Meadow note this is a Friday
Friday 8 June 2018 From 1400hrs to 1600hrs
Our annual visit to Seaton Meadow along with Plantlife to survey the changes to this reserve and to remember Graham Worrall and the amount of time and effort he committed to this reserve and the Society
Seaton Meadows, owned by Plantlife, a national wild plant conservation charity, lies in the floodplain of the River Welland. It was designated a Site of Special Scientific Interest because it is rich in wildflowers of ancient hay meadows, a rare wildlife habitat these days.
Members of Rutland Natural History Society visited the meadows, situated below the imposing arches of Harringworth Viaduct, in early June to help Plantlife Conservation Officer, Joe Costley, to monitor the plants.
Typical flood meadow flowers recorded were great burnet, yellow vetchling, black knapweed, yellow rattle, pignut and meadow rue.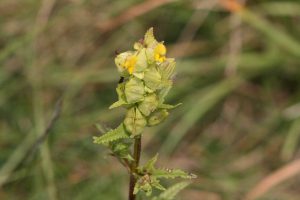 The group were delighted to see a number of meadow pipits singing as they displayed to one another over the meadow, an unusual sight in Rutland.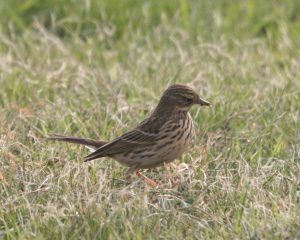 Other birds heard calling or singing were green woodpecker , whitethroat and yellowhammer. Butterflies recorded were freshly emerged red admiral and common blue, while several tiny, black chimney sweep moths braved the dull weather.
Joe Costley was an excellent guide to the wildlife of the nature reserve and the Society look forward to next year's visit to this wonderful, unspoilt corner of Rutland.
Jenny Harris
June 2018
Posted on: 7th December 2017 By Peter
Posted in: Meeting Reports