As well as the Meeting Reports you will find below the various newsletters and Coronavirus Updates that the Society has been issuing to supplement the regular Fieldfare Magazine.
Please note that the speaker for the November meeting has changed. Please refer to the events page for full details.
Hi
Please note that the October 2021 Edition of Fieldfare will be delayed.
With this in mind can you please refer to the Events Page on the Website for full details of our Indoor Meeting on the 2nd November and our Outdoor Meeting on the 14th November.
Any alterations to these meetings will be posted on the website.
Peter
Attached is the latest newsletter from Linda Clark
There is some important information within this newsletter so please read it carefully and refer to other areas of the website for further details which will be updated over the next couple of days.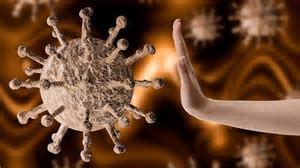 Attached is the latest newsletter from Linda Clark. Linda has been doing a massive amount of work behind the scenes to gather information and put these newsletters together. As we have said previously these are not a replacement for Fieldfare but additional...
read more
Contribute to Scientific Knowledge
Indoor & Outdoor Meetings