FUN WITH WILDLIFE
Saturday 20 July 2019 From 1100hrs to 1230hrs
What a lovely Day!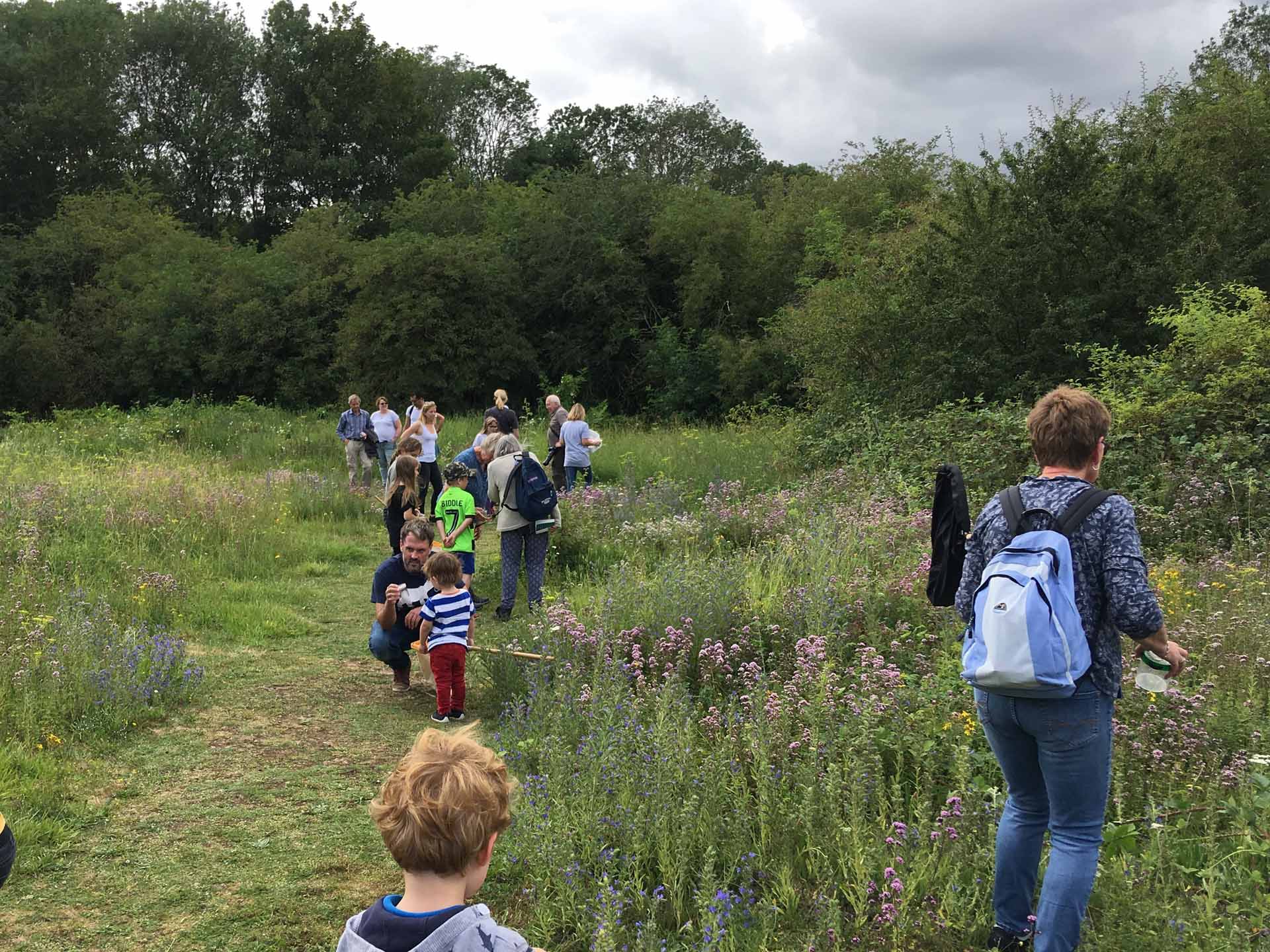 On Saturday 20th July RNHS held its first Family Bughunt and Wildlife day at Ketton Quarry.
A total of 20 children of varying ages (3-9 years and one infant) came along with accompanying adults, to morning and afternoon sessions. Happily the promised rain, which had given us sleepless nights, held off until after we had done everything we wanted, and the sun even managed to peep through on one or two occasions, bringing out the butterflies and other insects.
It was a great day!
The children all enjoyed looking at the beetles, flies and butterflies, not to mention a common lizard or two, as well as appreciating the flowers and environment. Our own grandchildren came along, and if the others were as keen to continue as they were the following day (we had difficulty in getting them away from marbled whites, gatekeepers and ladybirds!) then we have done a great job of awakening their interest in the natural world.
I hope we shall repeat the exercise again in future. Not only did we interest the children, but it was a lovely opportunity to speak to adults who knew nothing of what we are or what we do, and hopefully encourage them to come along to our meetings.
It was a brilliant day, made possible by the tremendous efforts of several members, committee and recorders, and was the idea of our new programme secretary, Jayne Walker, so we thank Jayne and everyone for their contributions.
Posted on: 27th June 2019 By Peter
Posted in: Meeting Reports