Outdoor Meeting: Winter Birds at Vine House Farm
Saturday 22 February 2020 From 1000hrs to 1400hrs
It was a cold and blustery February morning, grey skies and heavy showers en route did not promise well for the morning activity.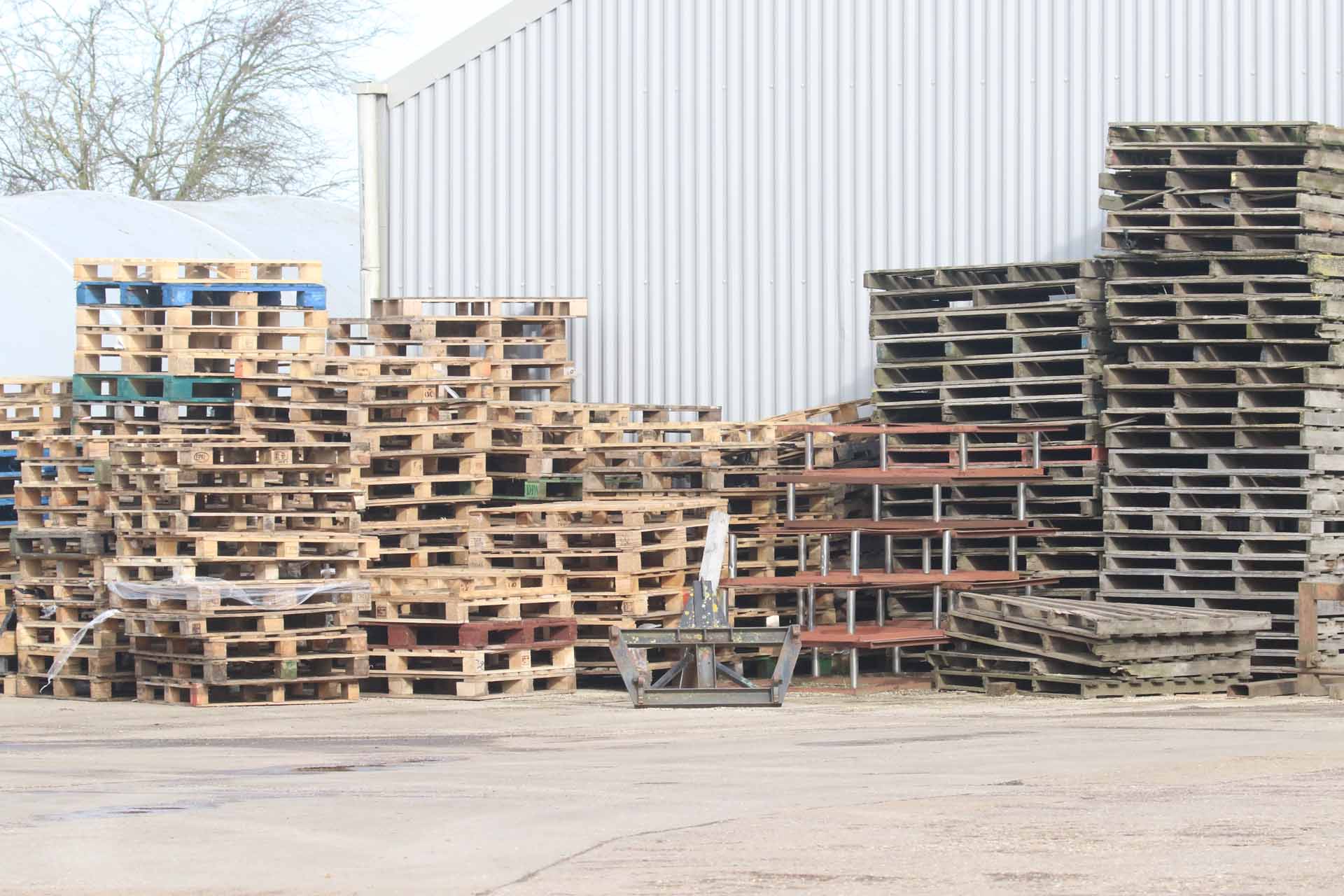 Undeterred a group of 22 members and friends assembled in the farmyard of VHF, all well wrapped up against the wind. We were met by Nicholas Watt, the farmer, who took us into a meeting room, gave us a drink and sat us down to talk to us about the history of the farm and its birdlife, and how he came to set up the thriving bird-food business and to turn his farm into a haven for birds and other wildlife, while still maintaining a successful business. The declining bird counts on his farm and surrounding areas in the early 1990s led him to try to farm sympathetically, and his success at increasing numbers of birds such as linnets and whitethroats, encouraged him to continue, together with the sales of birdseed grown on the farm, part of which is now run organically. The roof of the farm buildings is covered with solar panels, and 3 large wind turbines dominate the flat fenland farm, producing electricity aplenty, and a financial harvest for VHF.
Outside we looked at the double hedgerows, between which were sown wildflower mixes.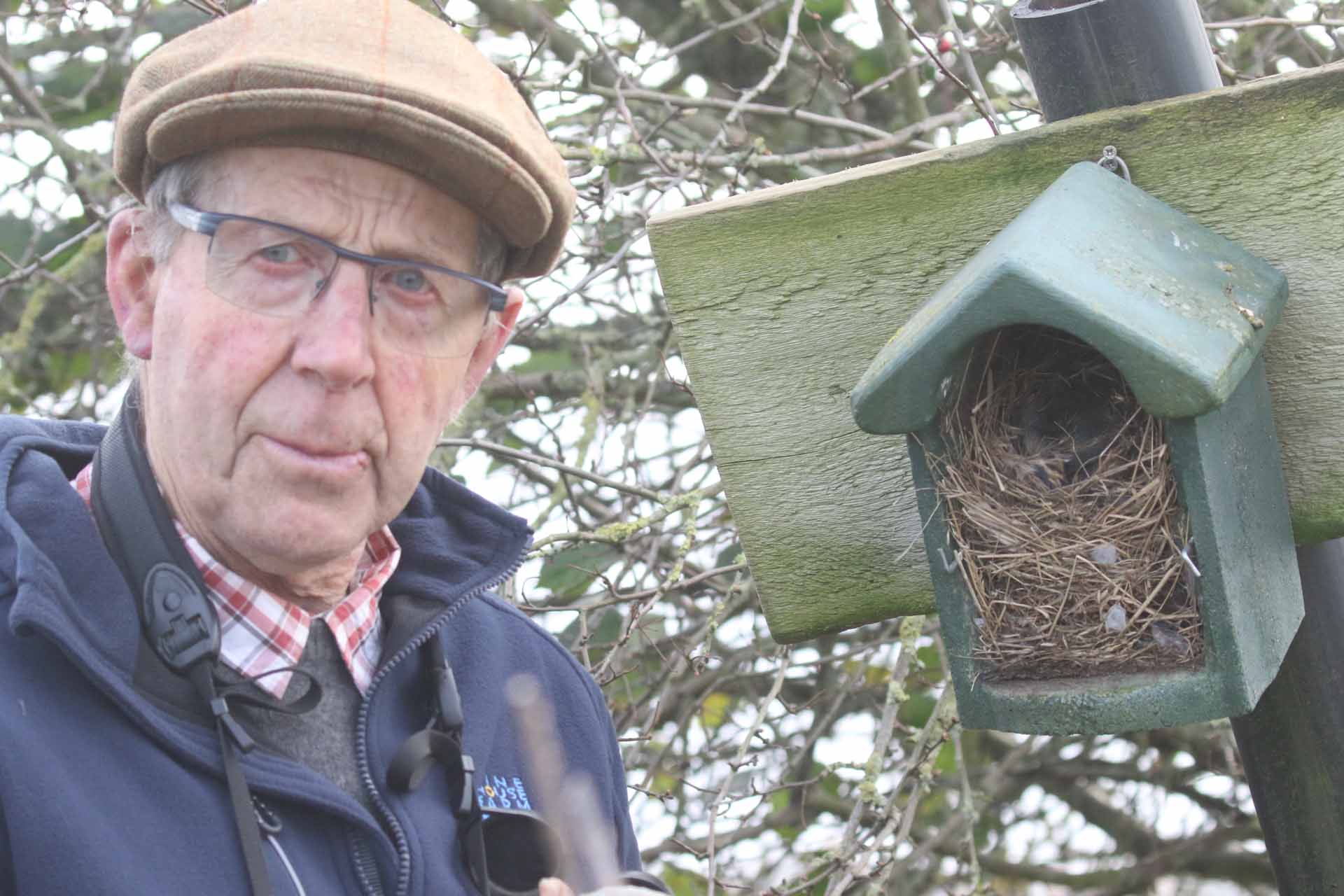 Many tree sparrow nest-boxes had been erected, and we saw the first of the farmland birds, reed buntings and chaffinch. The hedges are only trimmed every 4th year Out on the farmland and were several hares, and flocks of linnet, tree-sparrows, reedbuntings and yellowhammers flitted between the hawthorns of another double hedgerow. Skylarks could be heard singing above our heads. Teasel heads still remained to provide food for the birds, and reeds along the ditches gave cover, since NW had persuaded the local water board to mow the banks on one side only per year, leaving the opposite side unmown, allowing voles and mice to remain undetected by predators such as heron, egret and cormorant. Similarly in a dry year (unlike this one) the water levels in the dykes are allowed to remain high, giving cover for fish and aquatic invertebrates. This year water levels have been dropped for protection against flooding, but fish and aquatic creatures are at the mercy of predators.
A barn owl was sheltering in bushes in the lee of a copse and we all had a good view of him(her?), until he flew away along the bank. NW remarked that the owls are struggling to find prey at the moment, because strong winds mean that they can't hunt easily, unable to hear prey, or to fly sufficiently stealthily.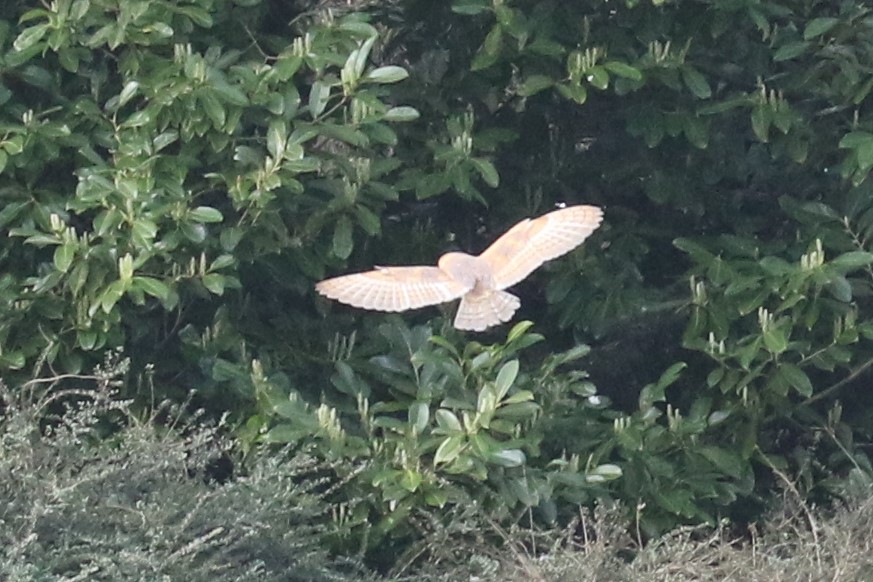 As we drove along a dyke a pair of goosander flew up over our heads and around, several cormorant and mallard were seen, and at a larger area of water numerous wigeon, mallard and shoveller paddled or sheltered from the wind, and a few greylag geese waddled on the shoreline. NW took us to look at an area of oilseed radish. Direct drilled after a crop of winter wheat it is a cover crop, preventing weed growth during the autumn and winter and providing extra nitrogen when it is desiccated in the spring, and cereal is direct drilled into the seedbed. The process means that there is no need to cultivate the soil, allowing invertebrates to thrive, which in turn gives food for birds. NW said that last month there were over a thousand birds on the area, and that last year after oilseed radish 45pairs of lapwing had nested on the field.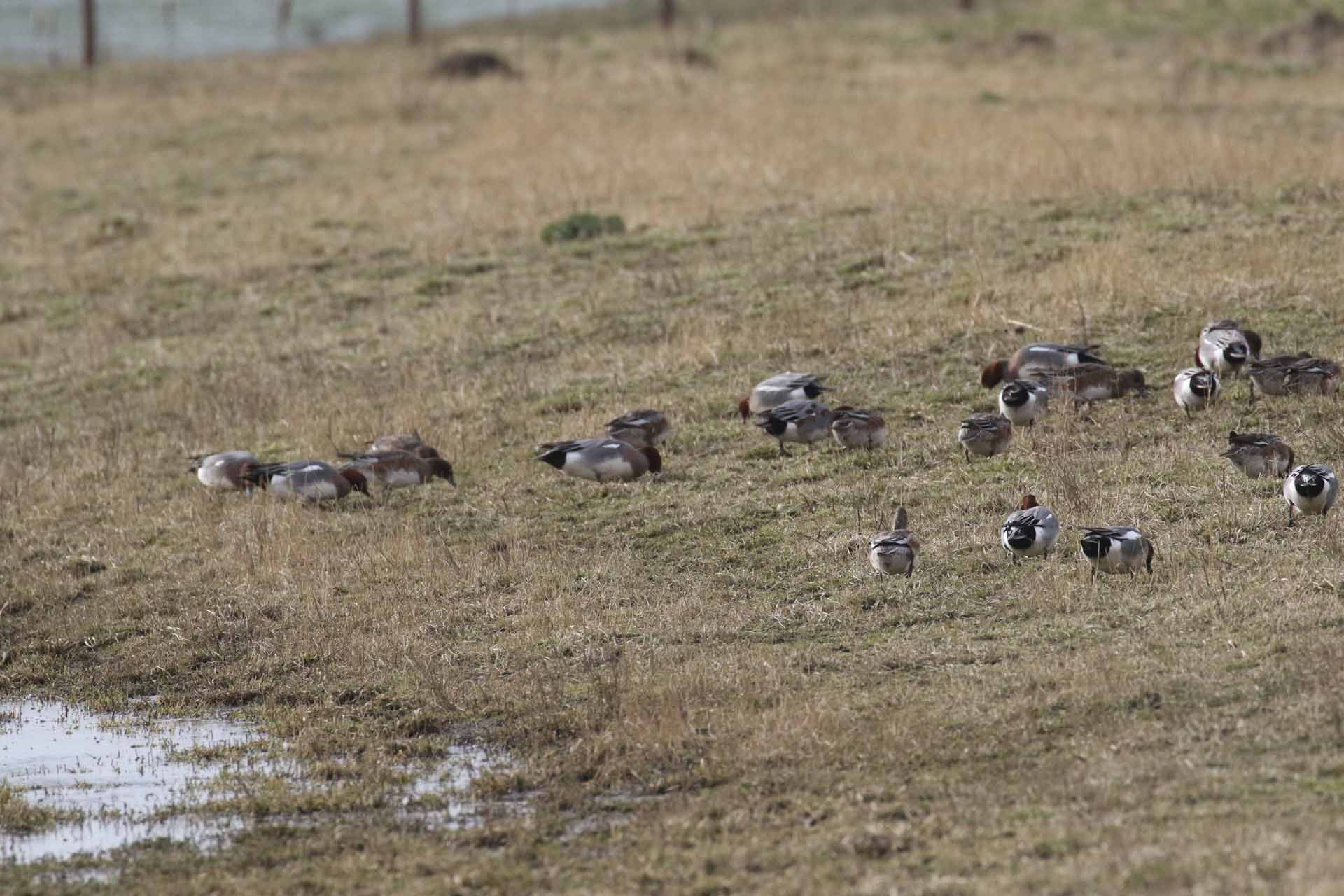 NW could have entertained and educated us all day, but hunger prevented us from continuing.
We had learned a lot, and were able to come away knowing that at least one farmer has the interests of wildlife at heart. Why can't we persuade others to follow suit!
Posted on: 2nd December 2019 By Peter
Posted in: Meeting Reports